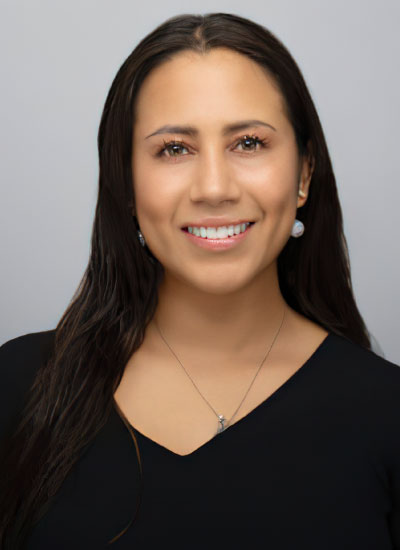 Mary Alcocer
Mary Alcocer is an advocate and humanitarian with a Master of Science in International Security, and a sub-specialization in Human Rights. Born in Los Angeles, California but raised in Mexico, she has dual citizenship and is bilingual. Her enterprising personality, coupled with five years of experience in various sectors, allowed her to collaborate with diverse entities at the local, state, federal, and international levels. Her current role at Cayenne Wellness Center and Children's Foundation is Program Manager, and her passion for bringing vision, education, and awareness to sickle cell disease has just begun.
Mary is a former AmeriCorps VISTA. During her last service year program at SAY San Diego, she stood out for her collaboration with the military community in the region and for empowering minorities and communities with social and economic disadvantages. In her first assignment as a VISTA in Dallas, Texas at the program Children At Risk, Mary was named and recognized nationally under the program for being the first associate to achieve a Memorandum of Understanding between the Mexican Ministry of Foreign Affairs and a non-profit organization affiliated with the VISTA program. The collaboration was focused on the deterrence of human trafficking on the Mexico—US border.
She also collaborated in different student assemblies, in which humanitarian support, immigration, humanitarian displacement, and more were addressed. Before starting her graduate studies, Mary worked in the private sector with a San Diego, California, law firm. During that time, she worked closely with the United States Supreme Court and the California Court of Justice on federal, state, and local immigration and criminal cases. She added feedback to the firm on issues such as human trafficking and smuggling, hate crimes, and illicit trafficking in narcotic drugs and psychotropic substances.
One of her most outstanding collaborations was with the Mexican Government at the Consulate General of Mexico in Atlanta, Georgia, when she was hired as a Consular Clerk in the Department of Protection. Mary represented the Consulate in forums and workshops at the local, state, and out-of-state levels on immigration and consular notifications, civil rights and community development, and prevention and deterrence of human trafficking and smuggling. Her most notable contributions were taking action in two human trafficking cases, follow-up of survivors, consular protection, investigation with the Federal Bureau of Investigation (FBI), and criminal follow-up with the Court of Justice in Georgia.
Mary graduated in June 2016 with a degree in International Relations from the Universidad de la Américas Puebla (UDLAP) in Puebla, Mexico. She stood out for being a member of the Student Society for three years. She actively participated in the Latin American Model of the United Nations of UDLAP for three consecutive years as President of the General Assembly and the Security Council. Additionally, she volunteered in two programs highlighted by the University: Social Responsibility with Rizoma Gestión Cultural and Social Service with the ANTHUS A.C. National Association against Human Trafficking in Society. She has two important publications: "The Current Debate on Drug Public Policy Reform in the Americas: An Overview from the Lens of the United States" with the University of Dundee in September 2019, and "Sex Tourism as an Alternative Market to the Economy and Employment in Tijuana: Study of the Joint Responsibility Between the State and the Society Through the State Permissiveness and the Insertion of the Society" with UDLAP in May 2016.