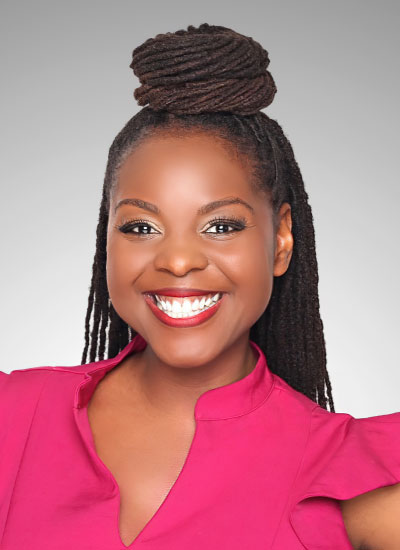 Carley Cole-Cavins
Carley Cole-Cavins, also known as Elle Cole, is Cayenne Wellness Center and Foundation's Sr. Digital Marketing Manager. She is an award-winning sickle cell advocate, author of 8 published books, and podcast producer. She is also the founder of Cleverly Changing LLC, a media company that empowers parents and advocates for children with chronic illnesses like Type 1 Diabetes and Sickle Cell Disease. Carley aims to increase health literacy in young people with chronic illnesses. She received the Bronze Congressional Award in 2005 for her commitment to public service. Carley holds a B.A. in English and History from Southern Adventist University. She also co-hosts the Sickle Cell Caregiver Summit with the Sickle Cell Community Consortium each year and is the proud mother of twin daughters and the wife of David Cavins.
She is a mom of twin daughters, one of whom is living with Sickle Cell Disease and Type 1 Diabetes. In 2020, she was awarded the Advocating for Another WEGO Health award and was later awarded the Caregiver Champion Award by HealthUnion's Social Health Network.
Feedspot named the Cleverly Changing Podcast #3 on the Top 20 Homeschooling Mom Podcasts list. She also produces the VitaminSC3 Podcast, a new podcast that shares real stories about families impacted by sickle cell disease. She's been featured on NPR, ABC 7, BBC World Service Radio, and more.
She is an educator who has worked with children as a member of AmeriCorps NCCC, NSBE's Summer Engineering Experience for Kids (SEEK), and Takoma Academy's Summer Program.
Carley enjoys traveling worldwide and visiting museums with her family.
Connect with her online at
Instagram.com/CleverlyChanging